Del Cerro Tennis Club is your perfect place for your next party or corpoarte event. Pickleball courts are available to rent for private events in combination with our Pool and Spa area that include the use of the BBQ, and seating.
Contact us via email for more information.

Private Pool area rental:
25 People or less, four Hours, $750
$20 each additional person up to 40 people Max Pickleball Courts are an additional charge.
4 Hours includes set up and cleanup time.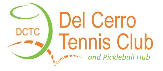 Available pool rental times: 1:45pm to 5:45pm or 3:45 to 7:45