We are back for 2023 for another year of Tennis Summer camps being held at DCTC. Tennis Camps are full of instruction, fitness, games, snacks and lots of fun.

The tennis portion of the Camps will begin with a warm up and and are followed by drills and instruction.
Our Junior Tennis Camps are

open to the public
for ages 5 years old through 16 years old.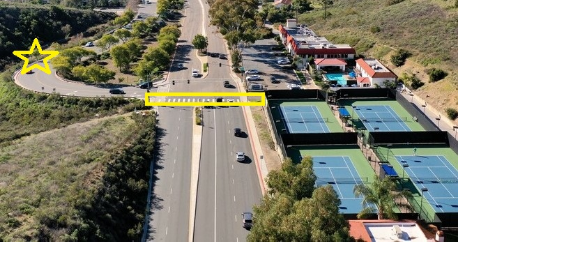 T

ennis Summer Camp Hours:
Tennis Summer Camps 2023!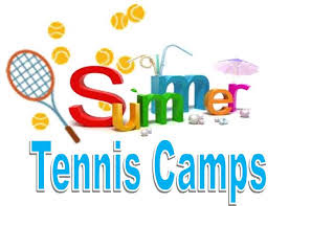 Additional Parking on Adobe Falls Rd.
WHAT TO BRING:
Please have your child arrive with a bagged lunch, water,
hat and tennis racket.
A pizza lunch will be provided every Friday.
If your child has

allergies

please let Anne Marie kn

ow.
Participants can only bring are their tennis racket, water bottle and hat on the courts. Space will be provided for additional items at the Tennis Club
Friday is Games and Pizza Day!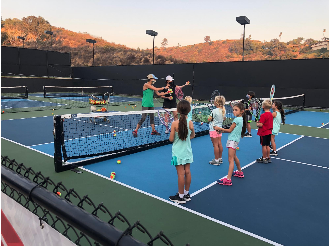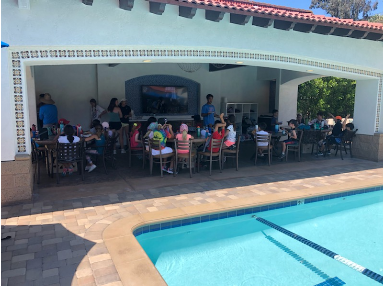 Tennis Summer Camps will provide snacks,

a beverages and a 30 minute break to relax and watch a movie around the pool.
Only the the camp participants are allowed up in the court area.

There are no exceptions. We have found this essential to allow a fun, and safe camp experience for our campers.
There is no area for spectators. Campers will be checked into and out of the courts at the designated times.
Tennis Summer Camp Dates:
June

19, 2023 to

June 23, 2023

June

26, 2023 to

June, 30 2023

July 10, 2023 to July 14, 2023

July 17, 2023 to July 21, 2023
July

24, 2023 to

July 28, 2023

August 7, 2023 to August 11, 2023