Tennis Summer Camps 2020!
We are excited for another year of Junior Tennis Camps at Del Cerro Tennis Club. Camps are open to non members. Tennis Camps will include tennis instruction, games, snacks and fun. The tennis portion of the Camps will begin with a warm up and and are followed by drills and instruction.
Our Junior Tennis Camps are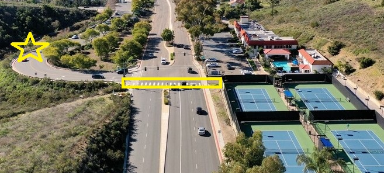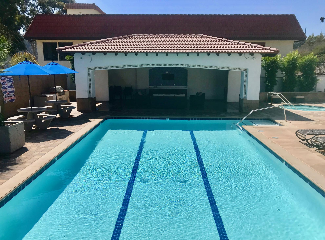 Junior Tennis

Summer

Camp - No Swimming
Monday - Friday $245 per week 8:30am to

12:30pm
Please choose one of the camps listed below.
Once you have selected the camp you would like please choose the date and click the Sign UP NOW link above.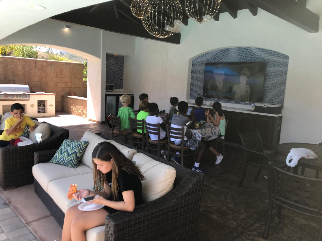 Tennis Summer Camps 2020!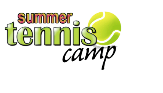 Tennis Summer Camps 2020!
Additional Parking on Adobe Falls Rd.
Chairs will be provided for the campers that are six feet apart both on the courts and at snack break. It will not be possible to keep the campers always

6' apart

while they are playing tennis. There will be about 8 kids per court. Campers are welcome to wear masks for their own protection.
Del Cerro Summer Tennis Camps are for children

5yrs

old through 16yrs

old.
WHAT TO BRING:
Please prepare your child with a bagged lunch, water bottle, hat, sunscreen,
and tennis racquet. Only the campers racquet and water bottle will be allowed on the court. Space will be provided for lunches and backbacks.
A pizza lunch will be provided every Friday.
If your child has

allergies

please let Anne Marie kn

ow.
Currently the clubhouse is closed. We will check in all campers daily in the outside area around the pool. Please enter the gate and take a right and line up on the colored dots on the pool deck. Coaches will wear masks if they are withing 6' of the campers. There is sanitizer at the entrance to the courts. Coaches will encourage campers to use the sanitizer when they enter the courts. Surfaces will be wiped down with a sanitizer at the beginning of every camp. There are no parents allowed in the tennis court area.
Due to Covid-19:

we will be practicing the following guidelines during the Summer Tennis Camps.
Children with a fever, cough or other covid-19 symptoms are not allowed to participate in the camp. The temperature of all campers will be taken at the beginning of the camp.
Please use the additional street parking shown on the left to pick up your campers.
2020 Camp Schedule
June

29th

- July 3rd

C

amp is Full
July 6th - July 10th

Camp is Full
July 13th - July 17th

C

amp is Full
July 20th - July 24th

C

amp is Full
July 27th - July 31st

C

amp is Full
August 3rd - August 7th

Camp is Full
August 10th - August 14th

Camp

is Full