Tennis clinics are open to the public.
To reduce the risk of Covid-19: All juniors will be restricted to their day or days of the week chosen to reduce exposure to or from other players.
$195 for 8 week session 1x per week.
Green Ball Junior Tennis Clinic (Ages 10+)
$360 for 8 week session 2x per week
Junior Tennis Clinics Begin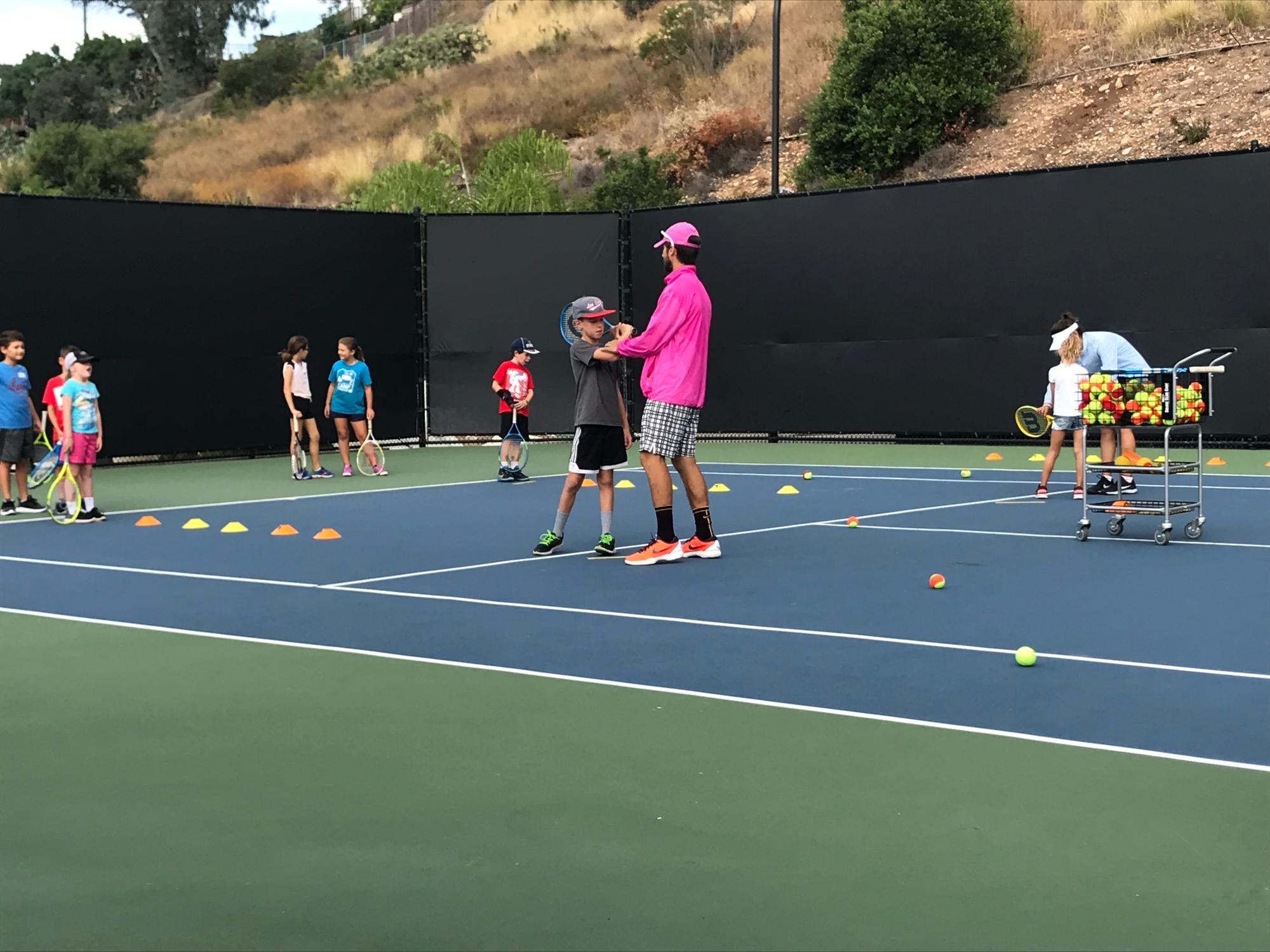 Red,

orange,

and

green,

balls are designed in a way to adjust the speed of the ball to maximize the playing experience for younger players. Red being the slowest ball, then orange, then green being the fastest. They are able to develop skills faster, keep the ball in play, and rally with other students much faster than they would with the standard ball. Students will progress through the different stages until they are proficient and then will move up to the standard tennis ball. On the first day of the clinic coaches will group players by their age and level. This allows the flexibility for players to be with their own level and have the motivation to move up to the more advanced players.
Orange Ball Junior Tennis Clinic (Ages 8 - 10)
Standard Ball Junior Tennis Clinic (Ages 10+)
Weeks for 2020 8 week Junior Tennis Clinics: 8/31-9/2, 9/7-9/9, 9/14-9/16, 9/21-9/23, 9/28-9/30, 10/5-10/7, 10/12-10/14, 10/19-10/21
Junior Clinics are held on Monday's (CLASS IS FULL)
and Wednesday's

(CLASS IS

FULL) from 5:30pm to 6:30pm
We are excited to begin another season of Tennis Clinics for Juniors! Tennis Clinics are 8 week long sessions. Choose from either once or twice a week sessions and the day or days your child will attend.
There are no refunds and no transferrable credits for rainy days or missed classes.
Red Ball Junior Tennis Clinic (Ages 5 - 8)